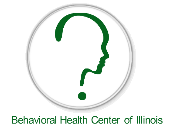 Dr. Kessler is Licensed Clinical Psychologist with areas of expertise involving testing, assessment, evaluation, and therapy with emphasis on Health Psychology. He strives to make sure individuals feel welcome and safe so they can take steps to gain an understanding of the concerns that cause disruption in their lives and health. Dr. Kessler can assist with school and college accommodations and intervention as well as risk evaluations for human resources departments, colleges, universities, and places of employment. He can conduct a variety of pre-screenings/evaluations for bariatric surgery, gender transitions, fitness for duty, FOID Card evaluations, return to work, disability exams and more.
Dr. Kessler's background includes work in hospitals, universities, and forensic settings. His clinical focus tends to be with teenagers to geriatric populations of all backgrounds. When providing therapy, he has an eclectic approach and leans heavily on health and wellness, Cognitive-Behavioral, Interpersonal amd Person-Centered frameworks..
Dr. Kessler received his pre-doctoral training at St. John's Mercy Hospital in Springfield, MO. He holds a Doctorate of Psychology in Clinical Psychology and Masters of Arts in Clinical Psychology from Midwestern University. He began his educational background by completing a Bachelors of Arts in Biology and Psychology at Greenville College.