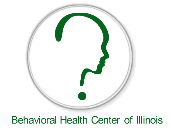 Jessi is the main receptionists at Behavioral Health Center of Illinois. The receptionists are available from:
Monday - Friday 9:00am to 5:00pm
Jessi was raised in Nokomis il and now lives in Springfield Il. She has worked in the medical field and also as a RBT working with children with Autism. She is a mother of one boy. She loves spending time with family and friends. Her hobbies include painting, hiking, and vintage themed activities. She is an old soul at heart but is here to put a smile on everyone's face who walks in.