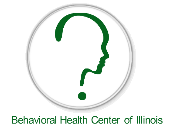 New group for LGBT parents in Springfield
by Esther Kwon | Tuesday, September 26th 2017
SPRINGFIELD, Ill. (WICS) — The nation has seen many changes in LGBT rights over the past few years, but some say there's another topic that hasn't been discussed enough.
Newchannel 20's Esther Kwon reports that local members of the LGBT community say the topic of LGBT parents and families is not being addressed in this community. They say there is a bigger LGBT community than people might think, and that there is also a growing need for networking between them.
The couple has partnered with the Phoenix Center to create the LGBT Parents Group in Springfield. "To provide opportunities for families to gather and get together and discuss common issues that our families might face, and also for our children to see other families like ours in the community," Berry said.
It is an opportunity that Licensed Clinical Psychologist Dr. Sara Bahn, with the Behavioral Health Center of Illinois, says can have an impact on the community as a whole, including the children of LGBT parents. "Being able to see other families or other people in the community similar gives us a sense of groundedness and validation," said Dr. Bahn.
Berry says it's important for LGBT parents to know that there are other parents like them out there in this community. "It's something that can be very simple, such as filling out a form for school that asks for mom and dad's name, and your son only has two dads. There are those subtle differences and I think we can rally around those things," he said.
The group met for the first time Tuesday at the Phoenix Center, so there is no set structure yet on how the group will operate. It is targeted for LGBT parents or prospective parents.
If you'd like more information, call the Phoenix Center at 217-528-5253.
SPRINGFIELD, ILL. (WICS) — On Wednesday, a gunman opened fire at a congressional baseball practice in Virginia, while another fired at a UPS store in San Francisco. These two incidents have mental health experts urging people to be aware of the signs relating to violent behavior, before it escalates.
"We can't predict or guarantee, but we can look for signs when something is not right," said Dr. Sara Bahn, with the Behavioral Health Center of Illinois.
According to Bahn, there is usually a pattern of violence, which stems from a multitude of things. The most common are from being bullied or feeling threatened.
"Violence is typically about expression and manipulation, it's one way to express anger and emotion that has built up over time," she explained.
Another medical professional, Dr. Kari Wolf with the SIU Neurosciences Institute, said that there are usually signs before someone hurts themselves or others.
"Someone who is depressed will typically have low mood and may not be interested in doing things they typically like to do," said Wolf.
If friends or family notice a person is consistently acting depressed or angry they are advised to immediately seek professional help.
Mental Health Experts Remind People Signs of Violence
by Cymphanie Sherman | Thursday, June 15th 2017
Dr. Michael Kessler speaking at the Illinois Prairie Diabetes Alliance - Dove Center, Springfield IL.
Tuesday, November 13th, 2018